Unmasking the web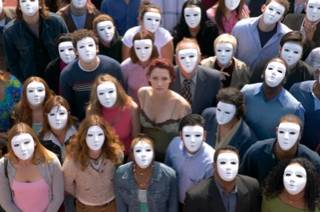 If the root of all online threats could be summed up in one word it would be
ANONYMITY
The faceless and untraceable world of computer interaction allows for easy adoption of fictional or stolen identities, which has resulted in an epidemic of fraud and deception.
The consequences for victims are many, but none more common than financial loss.
What are the dangers?
By far the most common threat is financial loss from
scams
, usually via direct email or via auction and classifieds sites. However, online deception can take more sinister forms, leading to child abduction, sexual assault, kidnap and even murder.
| | | | |
| --- | --- | --- | --- |
| | | | |
| Dating | Buying, selling, renting & bidding | Chatting | Emails |
| Apart from the obvious dangers of meeting a complete stranger dating now faces the threat of scams. Could you have fallen for the Sweetheart scam? | Overpayment scam aka Criminal Cashback is the most common scam on auction & classifieds sites. Fraudulent Deposit schemes are the major renting or buying scams. | Are you being asked to use an Escrow Service to pay for an item or are they advising you that payment has been received? | Children are most at threat in this area, but increasingly it is used as yet another arena for confidence trickery and scams. Assumed Identity is the main fraud here. Most of us are now aware of the 419 scam, but can you always spot when someone is phishing for your account details? |
What's the solution??
Educating internet users of the potential dangers and
how to avoid them
and the acceptance of a reliable form of online user identification would seem to be the only way to make the web as safe as it should be.
NETCRED (short for
internet credibility
) gives their users the ability to show others how credible they are. In its basic form, their credibility is measured as:
They are a genuine person at a genuine address - ie. their ID is non fictitious
They are who they say they are – i.e. the ID is not stolen
They are therefore traceable and accountable so there is a solid basis on which to build trust
Find out more about NETCRED
Start by making sure your computer is secure